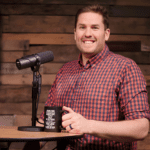 As we sat down with Josh Klein from Free Thinking Ministries, we tackled the intricate subject of homosexuality within Christianity. Together, we navigated a conversation set against the backdrop of the sexual revolution, looking at the seismic shift in attitudes towards sexuality and the role of Christianity within it. We dared to challenge misconceptions about Christian views on sexuality, shedding light on potential misuse of Christian teachings about marriage and its implications, particularly for women.
This episode takes you on a journey through the church's interactions with the LGBTQ community, and the portrayal of homosexuality as a sin that needs to be 'fixed' before coming to Christ. We acknowledged the significant role of the church in shaping identity and addressed the frequent accusations of homophobia. We scrutinized the objections to biblical views on homosexuality, delved into the Greek translations of the Old Testament, and underscored the need for empathetic discipleship for those grappling with same-sex attractions.
Our discussion extends to the church's response to members of the LGBTQ community, examining the hurt caused and the need for awareness when ministering to these individuals. We also explored responses when faced with a child struggling with same-sex attraction. We surveyed objections to biblical views on homosexuality, looking at scriptures like 1 Corinthians 6, Romans 1, 1 Timothy, Leviticus, and Sodom and Gomorrah. By the end, we hope to have enlightened you on the complexities of the issue and how to address homosexuality within Christianity in a respectful, Christ-centered manner. Join us, and let's unravel this together.
Join us weekly as we strive help people embrace God's standard for sexuality!
Timestamps:
(0:00:16) – Navigating Homosexuality in Modern Christianity
(0:08:53) – Christian Views on Sexuality Misunderstandings
(0:18:27) – The Church's Response to LGBTQ Community
(0:25:01) – Churches' Response to LGBTQ Individuals
(0:38:55) – Objections to Biblical Views on Homosexuality
(0:43:57) – Understanding and Addressing Homosexuality Within Christianity
(0:54:31) – Church Conflict on Marriage and Relationships
Check out more from @FreethinkingMinistries here:
Website: https://freethinkingministries.com
Youtube: https://www.youtube.com/c/Freethinkin…
Other ways to listen: