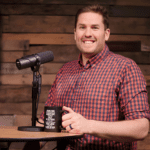 Imagine the transformative power of understanding God's standard for sexuality. This episode features an enlightening conversation with Matt Cline, founder and director of Restored Ministries, who is passionate about leading people out of sexual brokenness into a life of freedom and impact. We explore the far-reaching effects of sexual brokenness on all aspects of life and delve into how grace and mercy can reshape us into witnesses of hope.
How does the church play a role in addressing sexual sin? Matt shares his insights on this crucial matter. We discuss the importance of pastors taking a lead in talking about sensitive topics like sex, the significance of gender-specific coaching, and the necessity of creating a church culture that believes in reconciliation and restoration. This episode emphasizes the real power that comes from understanding how to control our bodies and sexuality.
As we navigate the complexities of biblical sexuality, we also touch on the unique struggles of those dealing with same-sex attraction. We discuss the need for churches to create secure environments for open conversations and the extra shame often felt by those with same-sex attraction. Matt shares his knowledge on serving this group effectively and motivating them to manage their sexuality in a Godly manner. This conversation aims to bring light into the often dark corners of our lives, and provide hope for restoration.
To connect with Matt and Restored Ministries, check out these resources:
Website: https://www.restoredministries.ca
Pure Freedom Journey: https://www.restoredministries.ca/pfj
Podcast: https://www.restoredministries.ca/purevictory
Facebook: https://www.facebook.com/restoredmin
Instagram: https://www.instagram.com/restoredsexuality/?fbclid=IwAR3Cxzzlme8thUlB71K4r-VYRDdh7hUiNd8Abc8YzllmobCAcFiDMIuke-c
Youtube: https://www.youtube.com/@restoredministries8634
Join us weekly as we strive help people embrace God's standard for sexuality!
Other ways to listen: