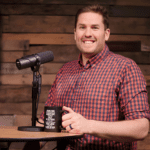 What happens when a popular pastor like Andy Stanley hosts a controversial conference advocating for same-sex marriage? This episode pulls back the curtain on the Unconditional Conference, exploring Stanley's sermon and the far-reaching implications of his stance. We tackle the hard questions around traditional marriage, compassion for the LGBTQ community, and the vital boundaries that theology imposes.
Stanley's influence cannot be ignored, and neither can his shift from a Biblically grounded view of sexuality. We challenge the misleading narrative that rejecting someone's sexuality equates to not loving them, a misconception often amplified by the LGBTQ community. From the confusion between sexuality and personhood to the mistaken belief that chastity is unsustainable, we're peeling back the layers of these complex issues. We don't shy away from the tough conversations, questioning if individuals in same-sex marriages are aware of their sin but still opt for it, and debunking the flawed notion that marriage shouldn't be pursued for love, companionship, or family.
Lastly, we raise red flags around the dangers of basing theology on personal experiences and emotions. Stanley's sermon left more questions than answers, and we're here to delve into that vagueness. We scrutinize his deviation from God's standard for sexuality and the potential spiritual fallout for his followers. Armed with grace, truth, and a wealth of resources, we invite you to join us as we navigate these tricky waters with open dialogues that strengthen faith and foster understanding.
Timestamps:
(0:00:16) – Andy Stanley's Controversial Conference and Response
(0:08:26) – LGBTQ+ Issues and Biblical Marriage
(0:16:30) – Concerns About Deceptive Theology and Vagueness
(0:21:36) – Shift on Sexuality by Andy Stanley
Join us weekly as we strive help people embrace God's standard for sexuality!
Other ways to listen:
#AndyStanley #LGBTQ #Homosexuality